Contacts: Adding Emails Individually
To add contacts individually, click on "Contacts" located in the left margin of your desk.
Click on 'Add A New Email Address'.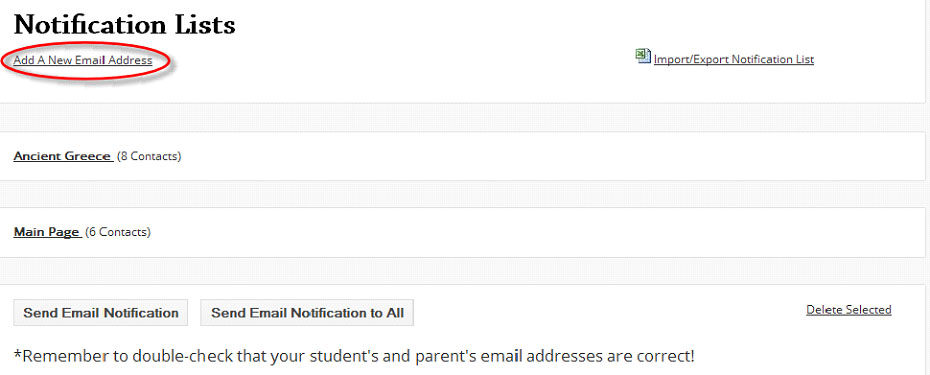 Complete the form, filling in all fields that apply to your contact. You must select which page(s) notification list you would like the contact to be added to. (Hold the Ctrl key to select more than one page or to deselect pages.) Then, click 'Save'.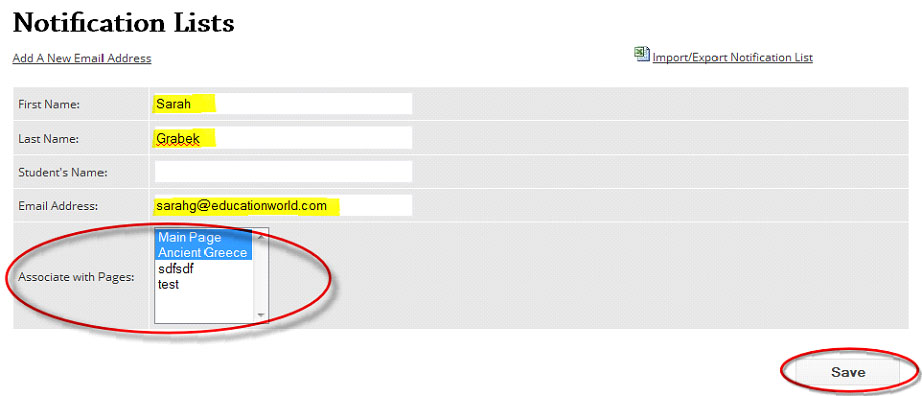 You will then see a confirmation of the number of contacts uploaded to your notification list.