Linking a Video Using "Files"
If you have a short video clip on your computer that you would like to upload to your page (15 seconds or less for free SchoolNotes users), you may upload it using the "My Files" section of your account.You will need to make sure that the file is saved as a MPEG file.
If your file is not currently and MPEG you can convert it through a program from Prism Video File Converter.
Once you have downloaded Prism, open up the program so that you see the image below and click on Add Files.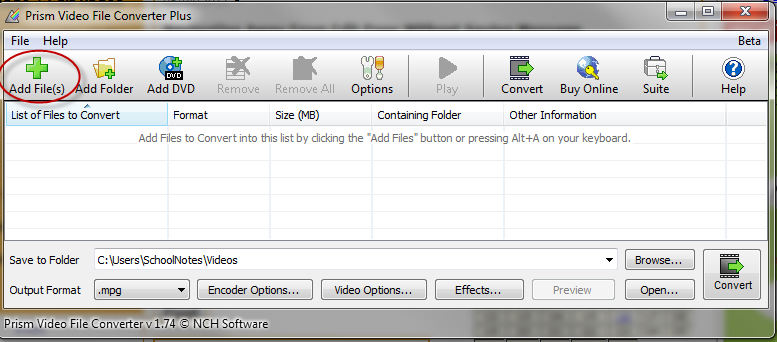 A new window will appear that will allow you to locate your video. Select your video and click on Open: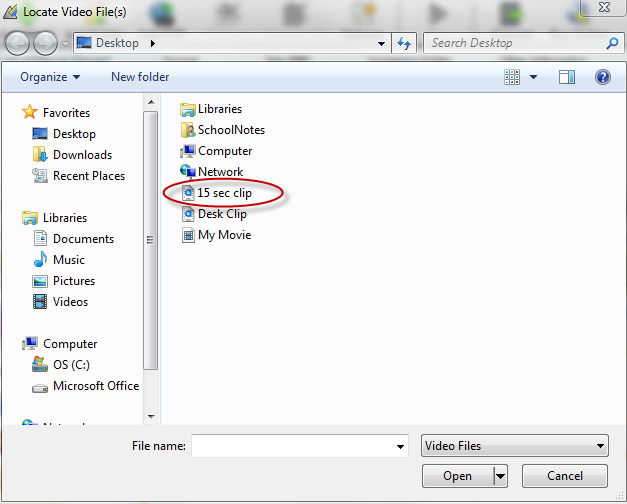 You will then see your video appear in the Prism program. Click on the video so that it is highlighted in blue. In the lower left corner you will see "Output Format" select .mpg and then "Convert."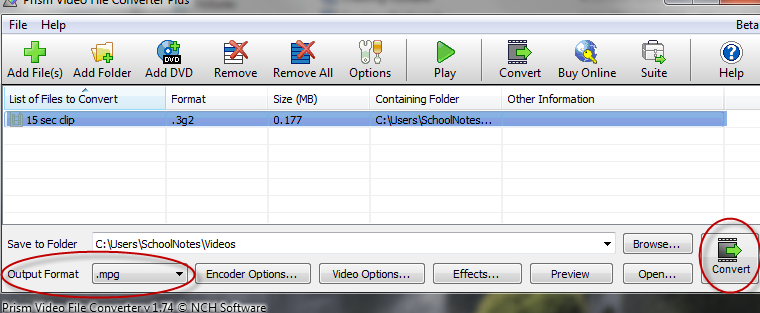 Once the conversion is complete, click on "Files" located in the left margin of you dashboard:

You will then see "Add A New File." Click on this and enter in a title for your film, then click "Browse" to locate your film and click "Open." Once you have this information, click on the name of the page that you want to assign the video to.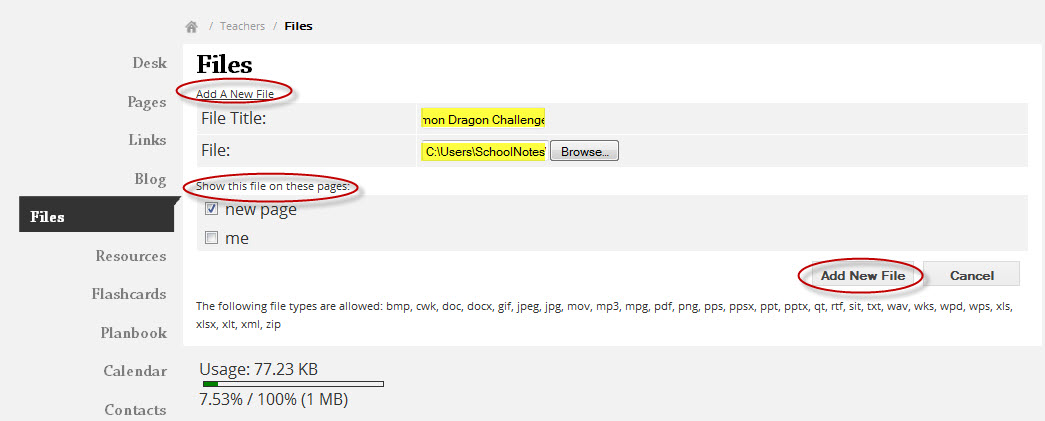 Select "Add New File." You will receive a message letting you know that the upload was successful.