Migrating From Old SchoolNotes to New SchoolNotes
To migrate (move) your current SchoolNotes page(s) over to the new site, please visit http://New.SchoolNotes.Com and, if you haven't already, create a new account.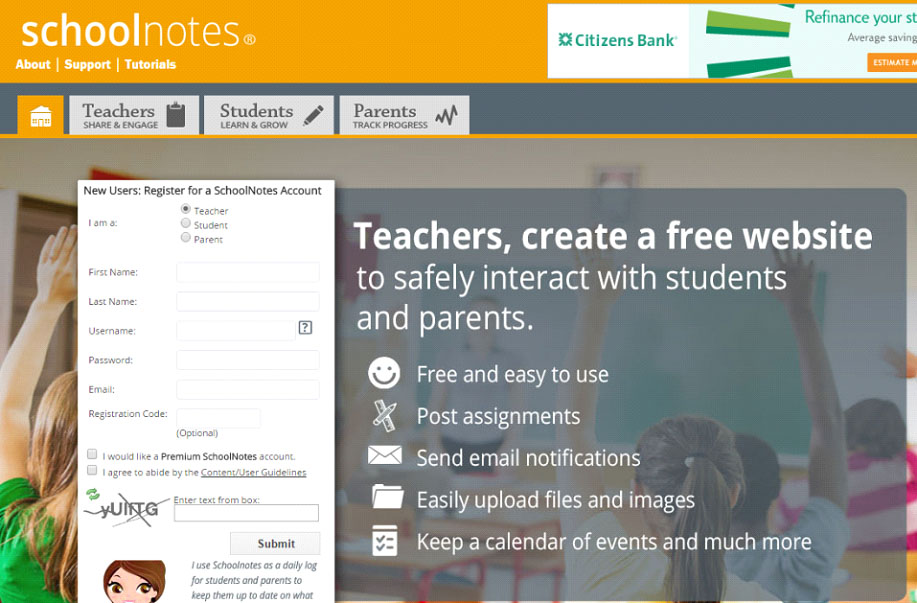 Your Old SchoolNotes user name may or may not be available on the new site, the system will let you know when you try and register. When selecting a username keep the following in mind: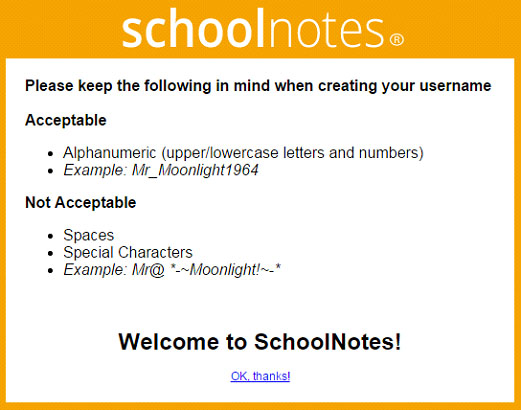 Fill in each section and be sure to check the 'Content/User Guidelines', enter the captcha and click 'Submit'.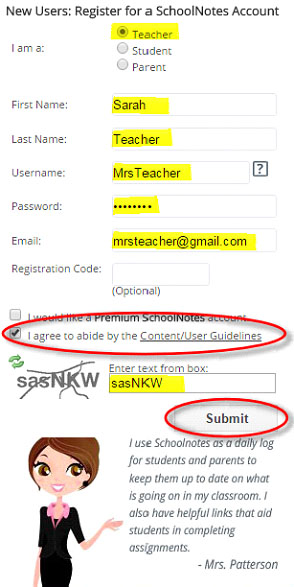 If your registration is successful you will see the following message appear at the top of the registration form:

Once you have succesfully activated your account you will be ready to migrate your Old SchoolNotes pages over to the new site.
**Please Note** Once you have migrated your page(s), your Old SchoolNotes account will be gone. With technology, it's always a good idea to cover all your bases; as a precaution we recommend backing up any content or information that may be housed in your Old account, just in case something happens during the migration. Once you click 'Import' to bring your old account over there will be no way for us to retrieve any information from the Old site.
Log into your New SchoolNotes account; navigate to your account management section by clicking on the sign in area, and selecting 'Account' or, by clicking the 'Manage My Account' button located within your profile box: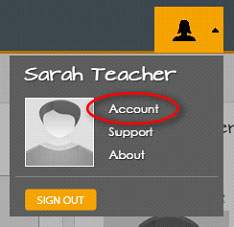 Next, select the 'Import Pages' tab.
You will then need to enter in your Old SchoolNotes account information, select Import and you are all set!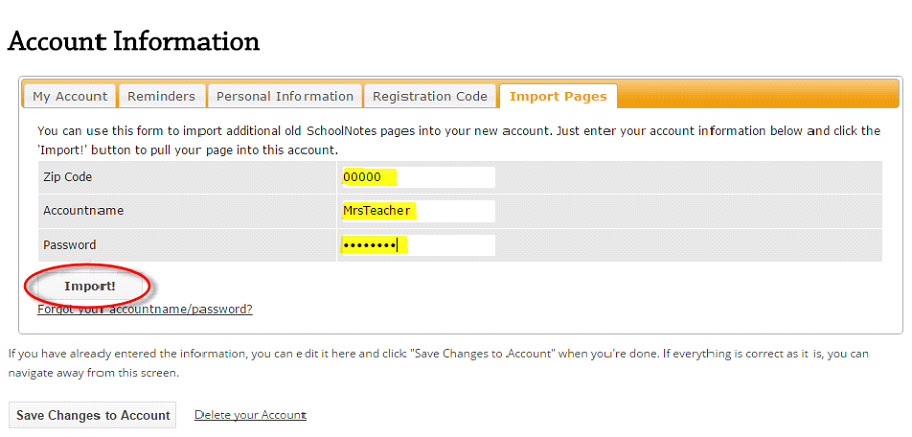 **Please Note** For your students/parents to view your page, please direct them to http://new.schoolnotes.com to click on either the Students or Parents tab to search for your page(s). You can also provide them with your new page URL, this can be found at the top of your 'Pages' section: