Desk Features
SchoolNotes has a new look with updated features! On the dashboard, now called Desk, you will see:
A place to add a profile picture


In a hurry? The dashboard offers easy access to your pages, calendar, Quick Post, Blog, and Plan Book (for enhanced users). Access your pages from "My Pages" or place a comment for your page on "Quickpost". View upcoming events for your calendar, view latest blog entries and for Enhanced Users- double check your planbook. All from the dashboard!

Educator Resources: These links provide quick access for page ideas, Word Doc and PDF Templates, Clip Art, and more!

RSS News Feed Reader: Stay abreast of current news and ideas in the world of education with this feature!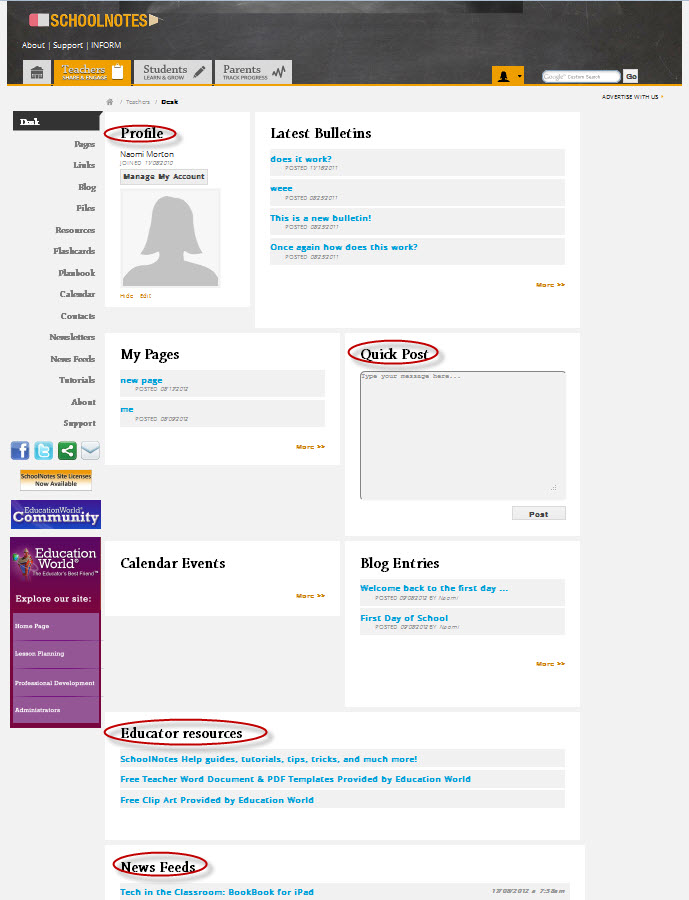 Check out the new features! And if you need a little extra help, be sure to click on "Support" in the upper right corner (under the small profile image) for the User's Guide and Frequently Asked Questions.
Have Fun!!